Friday, 22 October 2010
Been so long since I've blogged, almost forgot my own name. Lots of new things going on in my life:
New goodies in the shop!
New Blog
Printable 2011 Calendar Bookmarks
(great little stocking filler)!
2011 Calendar Bookmark Templates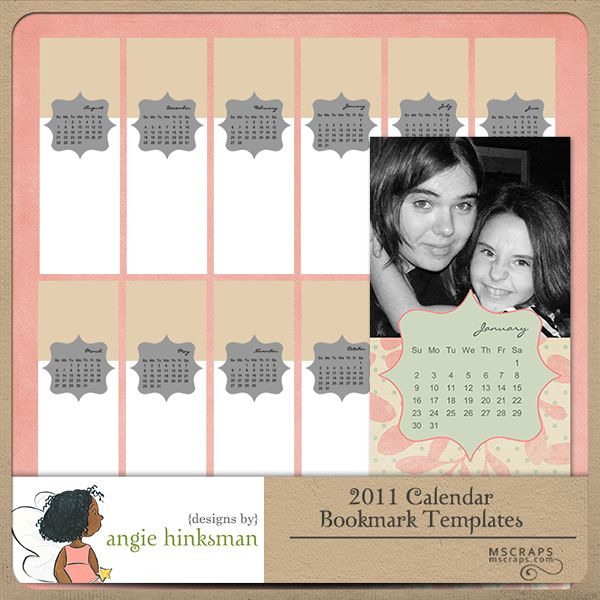 Here is what the fabulous Creative Team at mscraps came up with. Arent these girls SUPER talented?!!!
Chris
Sasha
Kathy used them to creat these fabulous layouts!!!
Leilani
That's it for now. I'll leave you with a bit of music to scrap by - the wonderful Rosa & Billy!
toodle pip :)
Angie
xxx